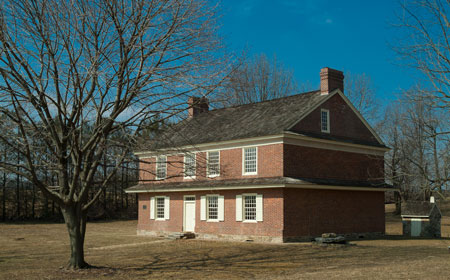 Visit Primitive Hall, one of Chester County's oldest homes.
Stop in West Chester for lunch.
Take a behind-the-scenes tour at Chester County Historical Society.
Built in 1738, Primitive Hall was the ancestral home of the Pennocks, an influential farming family. This historic gem retains much of its eighteenth-century characteristics today and is rarely open to the public.
This is a great chance to see some special parts of Chester County history!
$70 per person, $60 for NISHM & CCHS Members (*lunch is additional cost)
For more information or to RSVP, contact LeAnne at 610-384-9282 or email education@steelmuseum.org