National Iron & Steel Museum Web Exhibits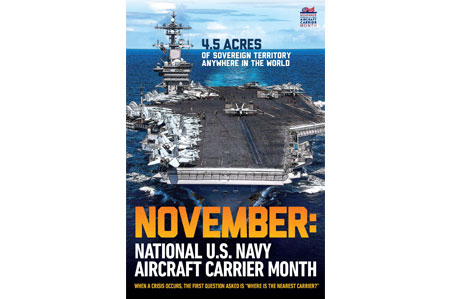 National U.S. Navy Aircraft Carrier Month was established in 2016 to honor the value, accomplishments, and contributions of U.S. Navy aircraft carriers, and the men and women who serve aboard them.
This exhibit celebrates Aircraft Carrier Month by examining the history of the vessels; their special characteristics, including the use of steel; and why they are so important to the American past, present, and future.


This iron and steel Hall of Fame reveals a sampling of those inventors, engineers, investors, and owners. These men and women had some of the greatest influence on the iron and steel industry over the last few centuries.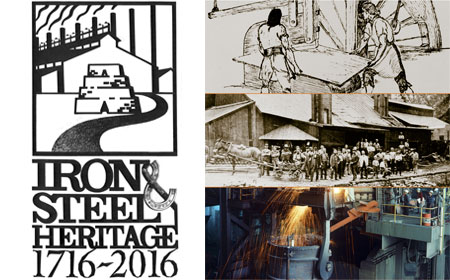 For more than two centuries,
Pennsylvania led America's and the world's iron and steel industries. Today, Pennsylvanian steel companies continue to have a positive impact on the state, country, and world economies and steel industries. This exhibit will reveal a small portion of Pennsylvania's 300 years of iron and steel making and will introduce you to some of the state's most historically significant iron and steel sites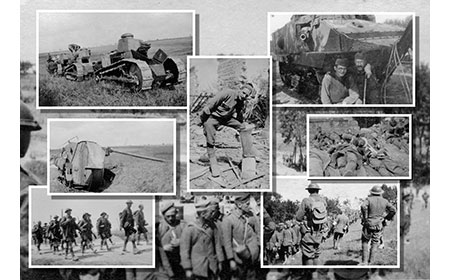 World War I (1914-1919) forever changed the world. As a total war, and a conflict that witnessed the use of never-before seen technology, the Great War required full mobilization from the participating nations.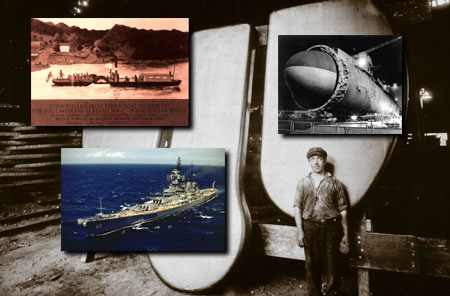 Throughout human history, fascination with the sea has led to ship experimentation and discovery. Whether for transport, fishing, war, or travel to foreign lands, the ship has been vital to our understanding of our past and present and will continue to influence our future.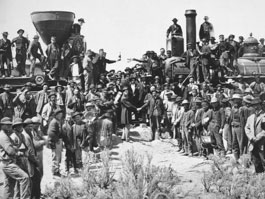 What a howl went up! Irish, Chinese, Mexicans, and everybody yelled with delight. He missed it. Yee. The engineers blew the whistles and rang their bells. Then Stanford tried it again and tapped the spike and the telegraph operators had fixed their instruments so that the tap was reported in all the offices east and west, and set bells to tapping in hundreds of towns and cities... Then Vice President T. C. Durant of the Union Pacific took up the sledge and he missed the spike the first time. Then everybody slapped everybody else again and yelled, 'He missed it too, yow! It was a great occasion, everyone carried off souvenirs and there are enough splinters of the last tie in museums to make a good bonfire. Alexander Toponce - Witness to the Event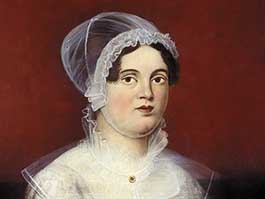 The Rebecca Lukens story has been the subject of many articles and presentations, including a DuPont "Cavalcade of America" national radio production in which she was portrayed by Helen Hayes. Rebecca's life resonates on many levels — as a mother, an entrepreneur, a female business owner, and an influence in industry. Her story reflects the growth and values of nineteenth-century America. In her honor and in recognition of those values, in 2007, the Graystone Society began presenting the Annual Rebecca Lukens Award Presentation. This is her story...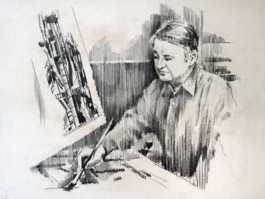 In November 2012, The National Iron & Steel Heritage Museum took ownership of the entire personal collection of industrial artist Klaus Grutzka.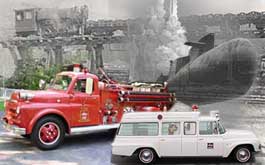 Find out how a steam locomotive, firetrucks, an ambulance and a submarine's sonorsphere relate to our heritage collection. And take a look at their restoration…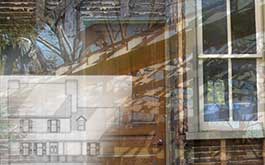 Our journey from an 1810 iron works to a modern steel mill is an important and fascinating story.
The process of restoring the buildings and grounds of the Lukens National Historic District helps us tell that story. Take a look at our progress…