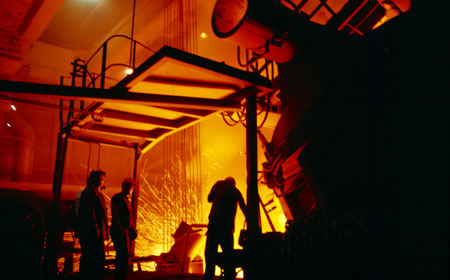 1960 to Present Day
Laws established by the U.S. government, the implementation of safety gear, and the strength of unions changed things for the better in the steel industry.
Steel workers wore hard hats, safety glasses, ear protection and other safety gear while on the job. The establishment of the Occupational Safety and Health Administration ( OSHA) in 1970 increased pressure on the industry to regulate workplace safety.
Steel became an identity. Workers joined industry sports teams and wore their company logo or "Steelworkers of America" on their jackets and baseball caps. So many were ( and are) proud to work for the steel industry.