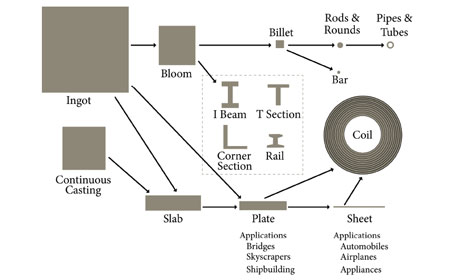 At a rolling mill, ingots are rolled into blooms and slabs, and blooms and slabs are further rolled into other parts.
Blooms are formed into I-beams, T-sections, or rails.
Bars are used in construction and machine building.
Plates are used in bridges, skyscrapers, ships, tanks, and more.
Sheets are used in automobiles, airplanes, household appliances, food cans, and more.